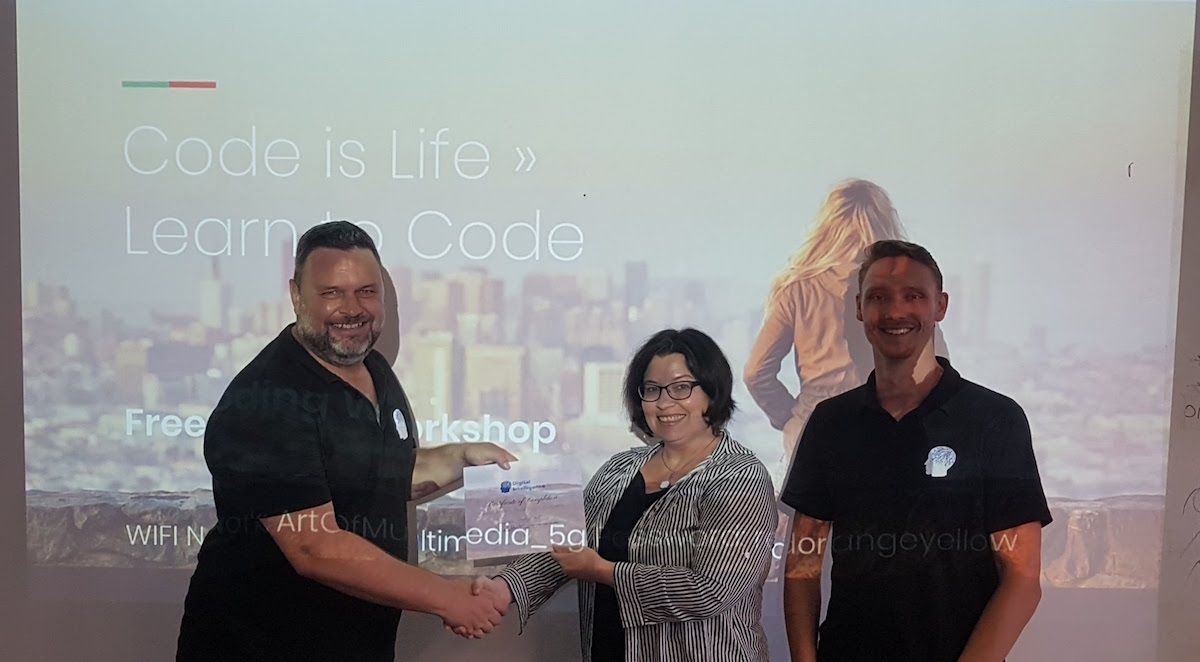 Girl Gets Digital Intelligence
09 March 2018
In

student experience

Andrea Bell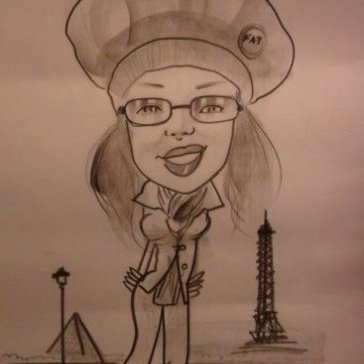 About Andrea Bell
Andrea is a Content Producer and Digital Media Specialist with over ten years' experience in the broadcast and digital media industries. Andrea currently works at Seven West Media as a Content Producer and Manager, responsible for the inside7 website, HbbTV and the Rio 2016 Olympic Hub. Andrea's career passion lives in comedy story telling through writing and video editing.
---
If you have managed to navigate yourself to this website, then I bet you are thinking the same thing I was a couple of weeks ago.
This internet caper is here to stay, and if I'm going to stay employable in the future, I'd better get me some Digital Intelligence, and get it soon.
Not that I consider myself digitally unintelligent, but I have been avoiding acquiring coding knowledge like I would a guy with a suspicious rash at a nightclub.
So after years of procrastinating, giving myself lame excuses, telling myself coding was too hard for me to ever understand, I did a google search 'coding courses Sydney' a couple of weeks ago and had the good fortune to come across the below:

What appealed to me about these guys was their philosophy 'Code is Life' that hits you front and centre on their website - and their website's assurances that you do not have to possess a computer science degree to understand coding.
Still not convinced, I rang the number on the website and a guy called Marshall answered my call. I told him what I wanted to do - to learn how to build a website from scratch in a week. He assured me that he and Pete had a week long course to achieve this very same outcome for students, and coincidentally it was starting that very next week! Still slightly reluctant (as I had for the past two years been trying unsuccessfully to get my website up and running with free website builders and online tutorials), I figured I had nothing to lose and signed up anyway to give it a go. And guess what? At the end of the week I built and launched my own online store. I had procrastinated about this store for two years, and in the end, with Marshall and Pete's guidance (and politely refusing to let me leave for lunch until I'd hit publish), I got it up in less than two days. Unbelievable.
The course began with some basic HTML principles that apply to all web pages, and to show you what I've learned in a week, I choose to finish writing this document in HTML (because, well, now I just can!).
<!DOCTYPE html>
<html>
<head>
<title>Girl Gets Digital Intelligence</title>
<meta name="description" content="The head is the section of your web page which contains the authoring information. So for the purposes of this exercise, I feel it's appropriate to share this author's background. I'm a Content Producer and Product Manager with over 10 years' experience in the broadcast and digital media industries. I've spent the past eight years of my life working for a major broadcast network (which shall remain nameless). After running unsaid network's VOD product and social media accounts for over six years, I accepted a change by running the network's trade website and associated social media accounts for the past two years. My knowledge and experience with various CMS (Content Management Systems) had got to the point where I felt I was ready to understand and digest the back backend of how websites work. I wanted to be able to make coding and design changes without having to outsource to web designers who charge $1000 just to change a background colour (which I now know is a 10 second job). I want to grow digitally and keep myself employable and relevant in these increasingly competitive times.">
</head>
<body>
<h1>The Course</h1>
<p>I signed up for the <a href="https://www.digitalintelligence.institute/coding-courses/web-design-bootcamp">Web Design one week boot camp.</a>
The course began with an introduction to basic HTML document principles, which in turn led to an understanding of the basics of code to build a page (text, images, fonts, headings, videos - which let's face it, that's all there is to any web page when you think about it), which in turn led to building our individual first web page within the first hour of the course - I kid you not. </p>
<p>We spent the next couple of days intensively learning about SEO, domains, hosting, how google thinks and searches, countless tips and tricks Marshall and Pete have learned through their decades of experience - and then applied it all to building our first website. We all had different types of websites we wanted to build - Pete and Marshall advised the best approach and specialised one on one support for each of us to attain our goals. And voila, by the end of the week, I had built and launched my first online store. </p>
<h2>The Outcomes</h2>
<p> After a week, I am by no means a coding guru, but I've taken enough away from that week's teachings to give me the confidence and tools to change the code and design and improve my web sites ON MY OWN. Computers are actually simple creatures and coding is a simple language with no exceptions, so once you know the basics, you can decode any code. No website is going to be perfect. No website or digital product launch is perfect. The point is to stop procrastinating, take the first step, just build and publish something, and then get it closer to your idea of perfect over time.</p>
<h2>The Educators</h2>
<p> Pete and Marshall are genuine digital gurus, which is very refreshing. My work has brought me in to contact with plenty of DDs (Digital Douchebags) - you know the type I mean. The ones who rattle off every coding acronym they can think of in order to render you psychologically dependent on them to do the digital work you could do yourself if they had only explained it in plain english. But Pete and Marshall are the real deal and know their stuff, and translate digital acronyms into plain english without your asking. They genuinely care, genuinely want to help, genuinely want to support you in your digital goals and genuinely want to share their digital knowledge to make the digital world a better place. There are no stupid questions in their classes. They have the patience of saints. So many unjustified fears were stopping me from growing digitally (and I think personally), but I'm glad I found these guys as they've opened my eyes to what was holding me back, and given me the confidence to make more mistakes, ask questions and learn and grow digitally. So what's stopping you? I thoroughly recommend that you take the first step and go and get yourself some Digital Intelligence too. </p>
</body>
</html>